Steve Pierson has seen the power of people coming together to create change.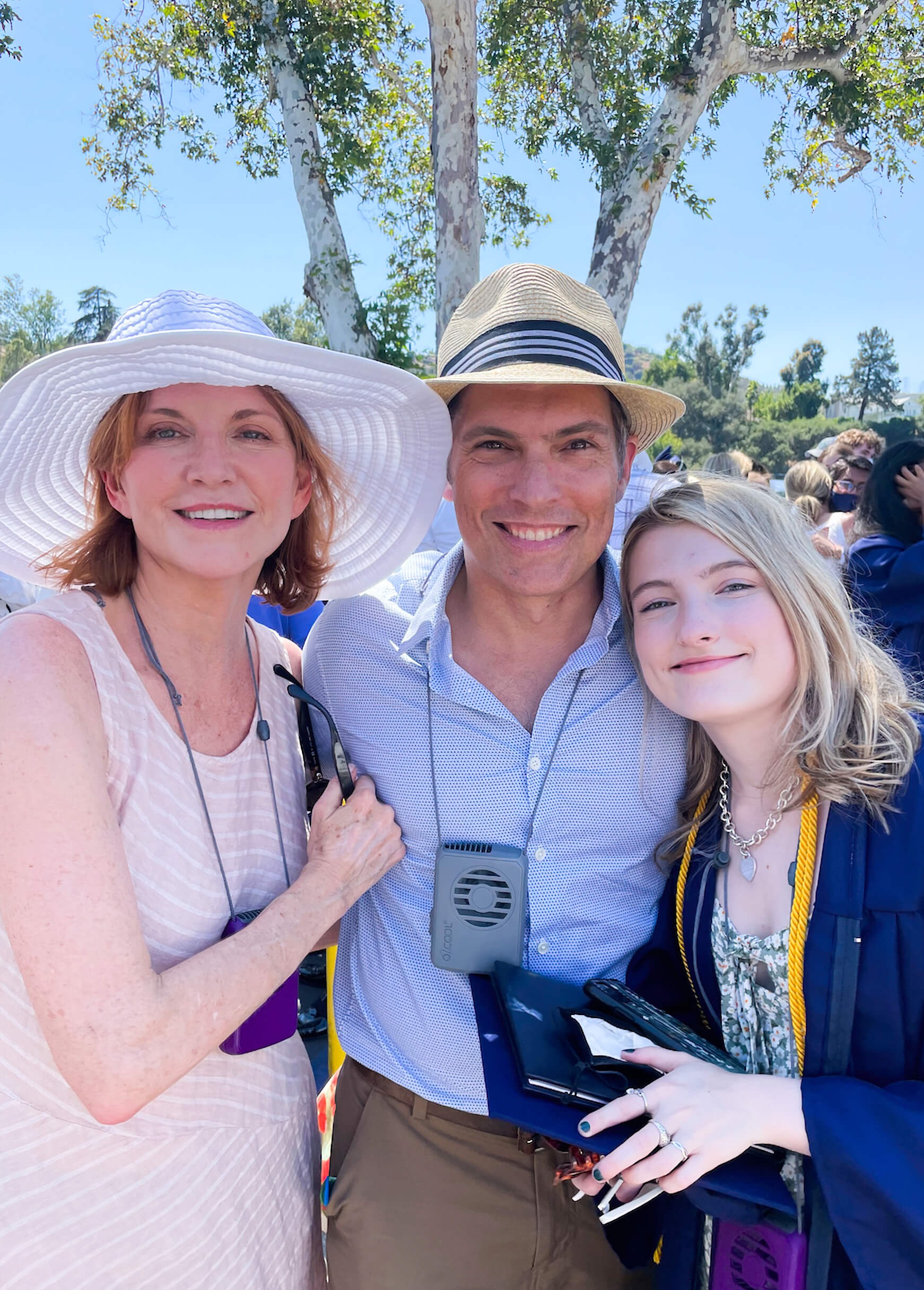 Growing up, he learned about public service from his father, who served as Special Counsel to President Lyndon B. Johnson and helped implement the Civil Rights Act of 1964 and Great Society programs such as Medicare and Medicaid.
Steve consoled his daughter the night of the 2016 election and wondered where we go from here. The experience ignited him into action, and he started organizing for change. As the Southern California Field Director and National Training Manager for Swing Left, Steve spent the next 6 years using his skills as an organizer and his background in entertainment to help engage citizens to support Democratic campaigns up and down the ballot. He was elected to represent the San Fernando Valley as a California Democratic Party delegate and leads the statewide organizing committee.
Steve's advocacy is rooted in his struggles and triumphs.
As a young man, he struggled with substance use, which caused him to drop out of college and enter rehab. He finished school, earning his Bachelor of Fine Arts at Chapman University, and started pursuing a career in the entertainment industry.
He rented a $700 a month, studio apartment and strung along paychecks from waiting tables, catering, temp jobs, and playing in blues-rock bands. He started working as an actor in the late 90's and soon moved behind-the-camera composing and mixing sound. Steve built his career as a sound engineer and mixer for film, television, podcasts, and advertising, and owned and operated a boutique Post Production sound studio in Hollywood.
Steve and his wife, Melinda McGraw, earned their SAG-AFTRA union cards, and their membership earned them the resources they needed to buy a home and create a family. His wife went into labor 3 and a half months early, and their daughter was born weighing just a pound and a half. The health care she needed was intensive, around the clock, and expensive. The health insurance they had through their union prevented their family from experiencing tragedy and a lifetime of medical debt. Because of support from her medical team and the regional center in her early years, their daughter is a healthy and thriving young woman.
Steve knows the opportunities he was afforded are too few in California today.
He believes that no matter your income, race, or gender identity, every person deserves to thrive in California. That's why he organizes, and that's why he seeks to serve the community he's lived in for almost 30 years. As our Assemblymember, he'll fight for a thriving entertainment industry with on-location opportunities in California. He'll work to pass CalCare – California's Medicare for All Plan — so no family faces a financial crisis because of a medical emergency. He'll take climate action so future generations can inhabit a healthy planet. He understands the spiral substance use causes and is committed to helping others recover. He'll lock arms with Mayor Karen Bass and regional leaders to urgently address our homelessness crisis and ensure those seeking treatment get the support they need.
Steve lives in Valley Village with his wife Melinda, daughter Lucy and rescue dog Jasmine. He spends his free time hiking with his family, bike riding, playing guitar, and shopping for vinyl at local record shops in the Valley and Burbank.